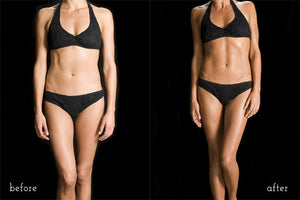 Professional Applications now available in London
We are pleased to announce that For All My Eternity has partnered with London's premier beauty concierge service - InParlour - to offer our customers a truly bespoke, professionally applied self tan by their team of creative therapists who cover the entire London area.
Their patented Body Contour Brush Tanning Technique delivers possibly the most authentic-looking sunless tan you have ever experienced, and is the best-kept secret of Amanda's A-list celebrity clientele.
This unique professional self tan application service is now available to you in the comfort of your own home and can be applied by an InParlour Creative Therapist (starting at £90) or by Amanda Harrington, the mastermind behind the Bespoke Body Contouring Technique (starting at £125). A full-body application normally takes around 60-75 minutes.
To make an appointment, please call us on 01256 698105 or email via our Contact Page.
---